Going out for a walk and exploring nature is one of the best ways for entrepreneurs to relax. As an entrepreneur you have crazy hours and at times you need to find that balance between your work and leisure. Entrepreneurship is truly a marathon, not a sprint. Striving for balance will help you succeed long-term. Toronto has plenty of parks and conservations areas you can check out. Here are top 10 parks in Toronto:
10. Christie Pits Park
This park is located at Old Korean Town. Subway station is next by, and there are lots of coffee shops, ice cream places, and restaurants. The park is a good size, easy to get there and get out. There are lots of parking space in the neighbourhood. It is a nice spot for a short visit during the day.
9. Woodbine Park
This is a nice park along the beach on the east side of the city. There is a long sand beach to walk on. In the summer time this area gets packed with people. It is a nice spot for a morning walk or jog. You have plenty spaces in the park by the beach to chill. Parking is a bit hard to find during the busy hour in the summer.
8. Sunny Brook Park
If you are at midtown, this is the park to go. There are nice walking trails in the woods along the river and bridges to check out. The Sunny Brook Stable is also located in the park, you might get a chance to take the horse riding lesson or see people riding horses there. It is a nice spot to get some fresh air and join the nature. There are lots of parking available.
7. Coronation Park
This is the waterfront green space with a dog park. If you would love to work while with your pet around, this is a place for you. You have a beautiful lake view, green space, and your pet will also enjoy. In the downtown centre, all shops are accessible. Transit is available, and parking might be a bit harder to find.
6. Trillium Park
Trillium Park is the the park on the way to Ontario Place. It is a hidden gem by the water. There are not many shades, but you can defiantly find some. You can bike there with a backpack to enjoy the view.
5. Trinity Bellwoods Park
This park is close to downtown core. There are always activities there. Trinity Bellwoods park is usually packed with people. There is a farmers market at the north part of the park with beautiful view of the CN Tower. There are plenty of shops all around the park. Grab a cup of coffee and chill at the park while doing some work. Enjoy the outdoor living in the busy city centre.
4. High Park
With convenient transit, High Park is located at subway Line 2 and Keel St. You can either get off at Keel Station or High Park Station. It is close by Bloor West Village, where has plenty of shops, restaurants, and markets. There are lots of trails in High Park. There is also a zoo and a restaurant located a the centre of the park. In April, High Park is a popular spot for Cheery Blossom watching. There is an inland lake located in the High Park and connected to Lake Ontario. Vehicle lanes might be closed on the weekends or holidays. On the weekdays, you might be able to drive in for a quick tour. High Park offers plenty of nature space to chill and relax. Bring your laptop and picnic blanket to enjoy the nature and sunshine.
3. Scarborough Bluff Park
If you are located at the east side of the city, Scarborough Bluff Park is a good choice. There are hiking trails, sand beaches, look out point, and pubic washrooms. There are plenty of spaces for parking. Tons of picnic tables and lawn area for you to chill. You can check out the hiking trails.
2. Sir Casinir Gzowski Park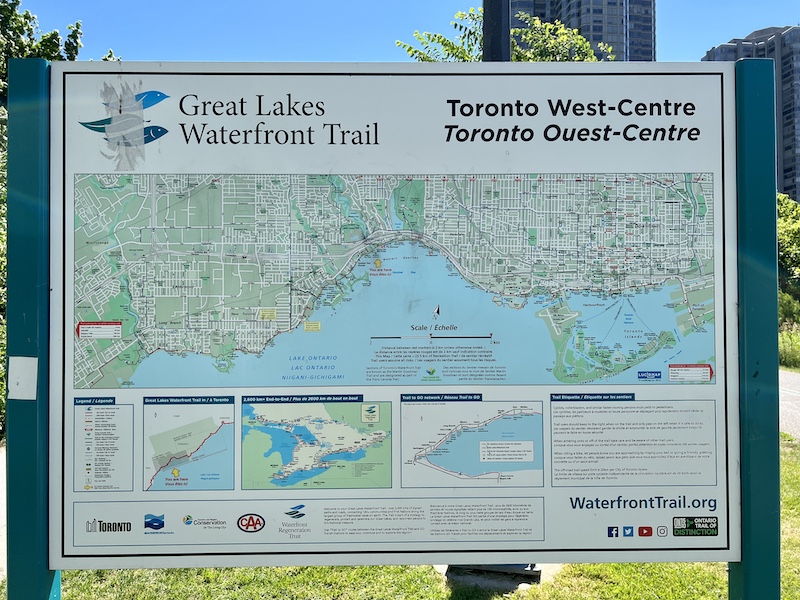 At Sir Casinir Gzowski Park you will discover coffee shop, ice cream truck, and pizza place. On some weekends, there are live music. There are hotdog carts, and BBQ stands. If you prefer a lively place to go, this is the right place for you. There are kids playground and water park close by the public swimming pool. There are sand beaches with lots of tall trees that offer nice shades. If you are planning to picnic, there are plenty of tables and lots of parking spaces. Most of the parking is free from Monday to Friday during day time. Be sure to check out the current instructions at the parking lot meter.
1. Humber Bay Park West and East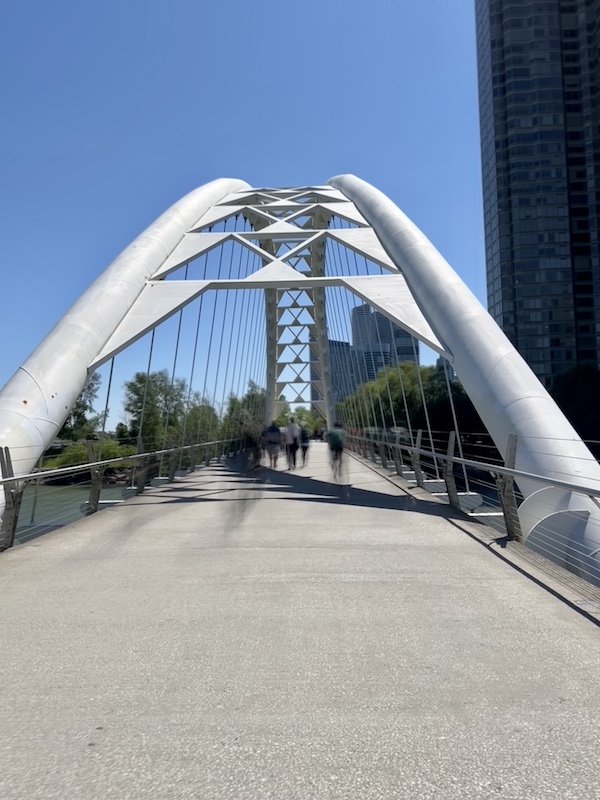 If you are a lake lover, this is the place to go. It is located at South Etobicoke in Mimico area by Lake Ontario. Transit is accessible. If you would like to grab a cup of coffee, there are shops on Lakeshore Blvd. Vehicles can access the Etobicoke look out point. Parking is available and most of them are free Monday to Friday during the daytime. Once you get there check out the current instructions at the parking lots. There are picnic tables, and pebble beaches, incredible view from far away of Toronto downtown. If you prefer a quiet place to chill or doing some work, this is defiantly the place to go. Relax by the lake on the lawn, enjoy the nature sound of the water, it might be the inspiration of some new ideas for business.
Whether you are looking for live entertainment or a quiet place to relax. Toronto always has something to offer.
If you enjoy this article, check out out weekly newsletter with tips to discover gems spots in Toronto and surrounding areas.