Niagara-on-the-Lake is a beautiful place to visit especially during the summer in Ontario. While most people go to Niagara Falls, Niagara-on-the-Lake has a lot to offer. Small local shops, restaurants, and perfect spots for picnic. Here are top things to do while you are in Niagara-on-the-Lake
1. Visit the shops at Niagara-on-the-Lake
There are plenty of boutique shops located at the downtown centre of Niagara-on-the-lake. Restaurants, museums, ice cream shops, and more. There are flowers all over side-walks and plenty cherry blossom trees! Queen's Royal Park is only four blocks from there. This place is a gem!
2. Visit McFarland house at Niagara Parks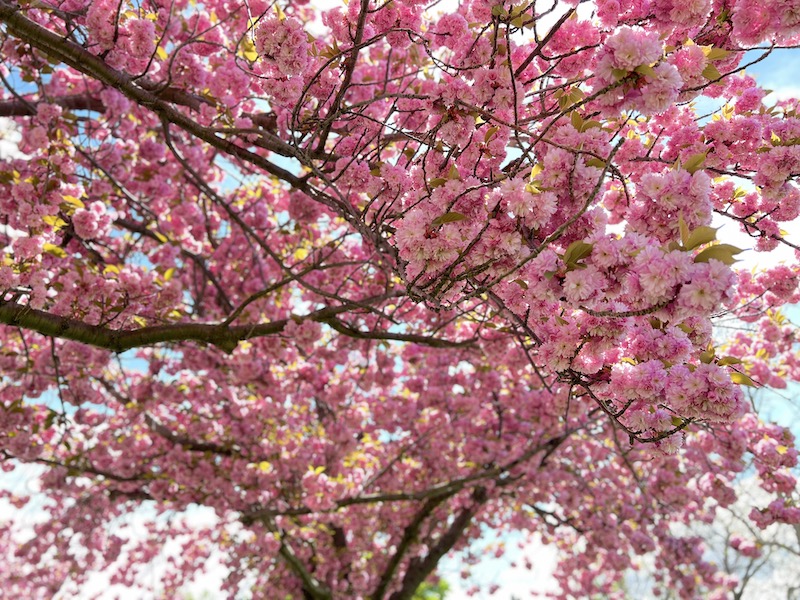 This is a historical landmark located by side of Niagara Parkway. You can go there for the team room, desserts, and food. This is a perfect spot to check out the cherry blossom in the beginning of spring.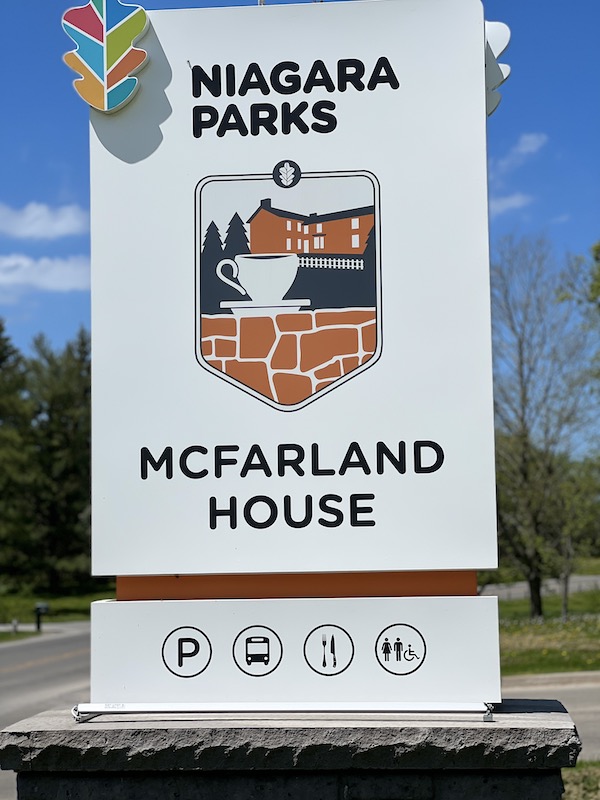 3.  Take a picture by The Living Water Wayside Chapel
This is a small historic church that you can take some great pictures. It is known that only six people can sit inside the church. This is world's smallest chapel by Guinness World Records. You can just park behind the church for free. There are many people that come to this spot for taking a picture.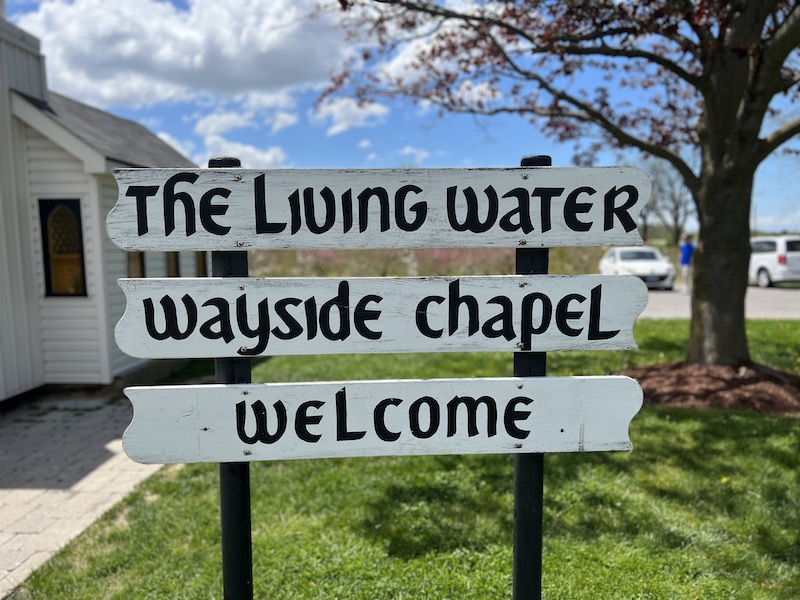 4. Go to Niagara Glen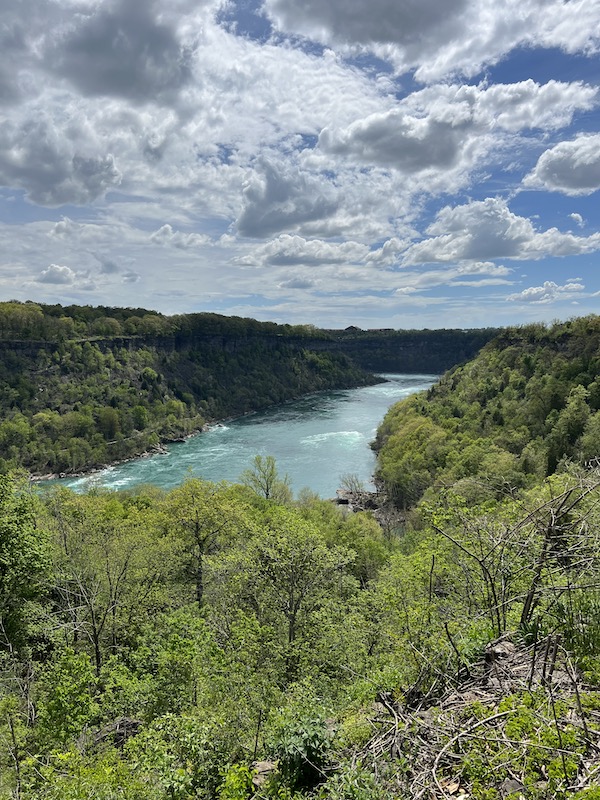 Niagara Glen is the hiker's favourite spot. There are a few popular hiking trails here along the Niagara river. This spot gets very busy and the parking is paid. There's a four-level metal stairway that goes down near the river. If you're afraid of the height, there's another option for you to get down to the water. That spot is called Whirlpool Beach.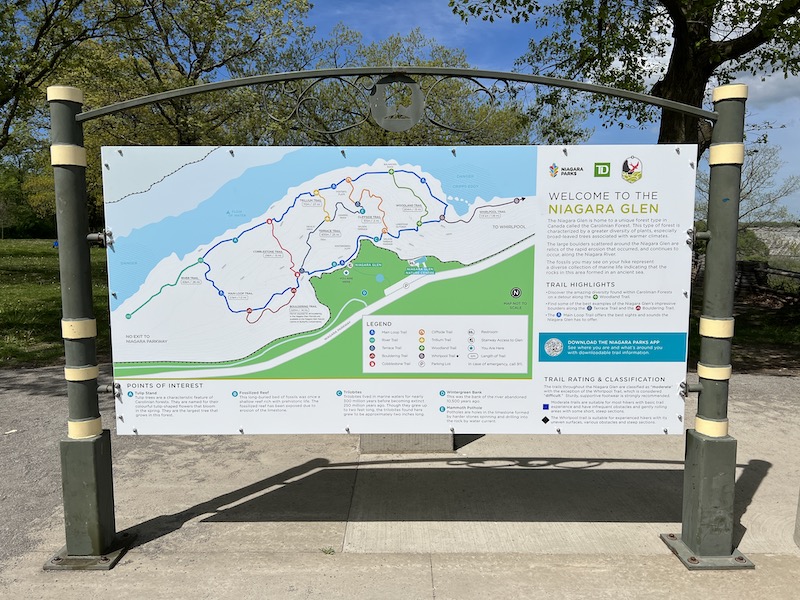 5. Go to upper Whirlpool Trail
Upper Whirlpool trail leads to Whirlpool Beach where you can sit by the water. The parking is also paid at this spot. It takes about 20 minutes of hiking to get down to the water. The stairs are very steep and long. Be prepare to go some serious cardio done! Once you get there you will plenty of people also fishing.
6. Check out Whirlpool Aero Car
From the Whirlpool beach you can see people taking Whirlpool Aero Car above the Niagara Whirl Pool. Keep driving down the Niagara Parkway, the whirlpool Aero Car station is just under the left hand side. The parking is free and the view is phenomenal!
7. Check out the Wineries
There are plenty of wineries along the highway 87 and 55. If you are a wine lover, make sure you stop by and check them out. They have variety of programs and events including wine tasting tours.
8. Go Fruit Picking
If you love fruit picking, check along highway 87 as there are lots of fruit farms including cherry, strawberry, peach, plum, and apple. Check out official websites for picking season.
If you enjoyed this article, please subscribe to our newsletter here.